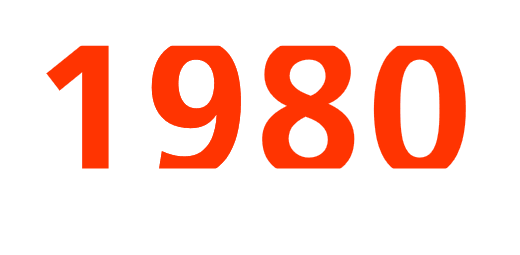 CMI provides creative services for business and senior-level decision makers who proactively seek to deliver an exceptional key-stakeholder brand experience.
Referrals are the foundation of our business. Please share our contact information and/or a referral's name with us. Thank You!
Search Engine Optimization
by Sharon Choi, Cynthia Hagans, & C.G. Jones (2010)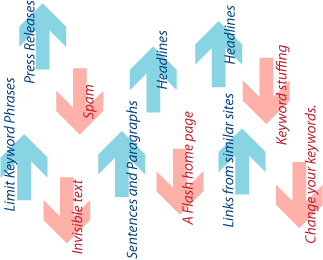 How Can SEO Be Employed?
One of the best ways to quickly improve your search ranking is through Optimized Press Releases. The expression "optimization" is even now somewhat of an enigma to many business professionals. Typically, press releases are written about some newsworthy event and mailed, faxed, or e-mailed to assignment editors at newspapers, magazines, radio stations, television stations, and/or television networks. Commercial press release distribution services, such as PR Newswire, PR News Channel and Business Wire, are also used to distribute them. But only a small number of business professionals understand the significance and worth of "optimizing" a news release prior to its release. Properly optimized, press releases add the potential for increased traffic to your site from people searching for your product and business; provide improved rankings in news search engines, and increase your chances for additional press.
Optimized newsworthy press releases help your business get traffic and better rankings. The steps outlined below will help you get results.
Seven things to keep in mind when preparing a press release for distribution to quickly improve your search ranking:
1) Keyword Phrases
Choosing the right keywords and phrases for your website is an important part of the process of search engine optimization and making your site more visible to search engines. Jot down a list of words and phrases that you think people might type into search engines when looking for your site. Each page on your site should have one to three related keyword phrases that are site-specific. It takes a while to get the hang of finding the right keywords that work, but once you've mastered this skill, you'll really see how they are a crucial component in targeting the appropriate audience.

Limit Keyword Phrases
It's a bit counter-intuitive, but a good idea to include up to 3 keyword phrases that are relevant to the topic of the press release. More than 3 keyword phrases may alert the search engine that the content may not be relevant.
2) Sentences and Paragraphs
Studies show that placing a keyword phrase at the beginning of a sentence or paragraph contributes to improved search engine ranking.
3) Headlines
Not only it is important to make your headline punchy, but strategic placement of keyword phrases in headlines and subheads, helps increase search engine ranking. Headlines should not contain sentences.
4) Text Links
Many press release distribution services and newswires now offer the option of purchasing a hyperlink. Making a keyword phrase into a live link will not only increase search engine visibility for that keyword phrase, but it will also drive traffic back to your website.
5) Landing Pages
Another way to drive traffic to your website is to include a link within the press release that directs prospects to a specific landing page. A landing page is a web page that is designed for the sole purpose of capturing a potential customer's name and email address. It used to be easy: Put up a simple page with a headline, maybe some bullet points, a couple of boxes (one each for name and email address) and a big "Click here" button. It's generally accepted that customers need contact from you more than once before they will buy something from you. If you let your potential customer arrive at your site and don't do anything to get hold of their name and email address, chances are that they'll never return. They'll forget all about you and carry on to one of the millions of other web pages available. Your landing page is designed to get what's known in sales terms as a "shy yes." All your potential customer is doing is giving you permission to send them emails every now and then. If they get fed up, they know they can either ignore your emails or click the link that allows them to stop receiving them. A landing page helps you track responses to the press release and provide potential clients with additional information. The landing page typically closes with an offer of fulfillment. For example, it may invite the reader to "fill in the form below to receive a free article on press release optimization." Capturing contact details in this way augments your prospect database and can be used for future direct e-mail marketing campaigns.
6) RSS Feeds
Believe it or not, the majority of Internet-savvy journalists turn to the web for their information. The introduction of RSS feeds has made it very easy for journalists to find the data they need with a click of the mouse. RSS stands for "Really Simple Syndication." It is a way to easily distribute a list of headlines, update notices, and sometimes content to a wide number of people. It is used by computer programs that organize those headlines and notices for easy reading. RSS works by having the website author maintain a list of notifications on their website in a standard way. This list of notifications is called an "RSS Feed." People who are interested in finding out the latest headlines or changes can check this list. Distinctive computer programs called "RSS aggregators" have been developed that automatically access the RSS feeds of websites you care about on your behalf and organize the results for you. (RSS feeds and aggregators are also sometimes called "RSS Channels" and "RSS Readers.") As more and more journalists subscribe to RSS feeds, it is important for public relations professionals to submit press releases to RSS feeds so that their news does not fall through the net.
7) Make sure you optimize the first 250 words of your content. Once you have sent out your press release, make sure to publish it to your website as well for double the impact. Not only is this smart for optimization purposes, it is good PR strategy as well.
Other Points to Consider Optimized press releases help you get ranked in news search engines such as Google or Yahoo! news. Millions of visitors, including journalists searching for a story, search these sources daily. Editors looking for news fodder or information for a story may contact you, solely based on your press release being properly optimized and relevant. However, make sure the press release is concise and suitably written. Avoid exaggeration and jargon that someone outside of your field might find hard to understand.
As touched on earlier, optimized press releases offer the benefit of targeting your audience. They help build brand awareness with your current customers, drive potential new customers to your website, and help you continue to build market exposure for your product or service.
Optimization: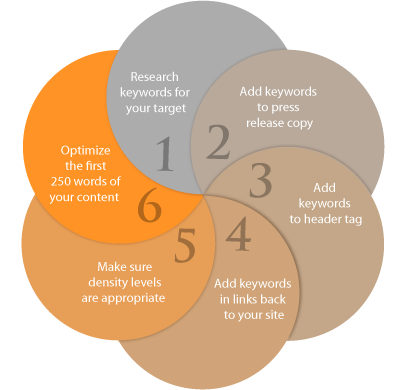 1. Research keywords for your target audience/subject matter
2. Add keywords to the press release to create keyword-rich content
3. Add keywords to your header tag
4. Add keywords strategically within your press release copy with links back to your site
5. Make sure density levels are appropriate (we recommend a 9 to17% overall density)
6. Make sure you optimize the first 250 words of your content
Voila!
Things to Avoid
The class of SEO techniques known as "spamdexing," the practice of deliberately and dishonestly manipulating search engines to increase the likelihood of being listed near the beginning of search results, is not recommended. These techniques include link farms, article spinning, and keyword stuffing, which may seem like easy ways to quickly boost traffic to your website, but search engines often identify and remove Web sites that use such strategies from their indexes.
Many elements of a company's website, e.g., menus, images, and other content, can be made "search-engine friendly" by optimizing them for exposure in search engine websites. An optimized press release is an extremely effective marketing tool. It can help you increase brand awareness, increase traffic from potential clients and interest from editors, get your news listed in the top of news search engines, and improve your site's overall rankings on prominent search engines. However, you must be consistent. Sending a release just once does not help. Send a release once or twice a month, and after a while, the press will be wondering: "Who are these people?"
Optimize your release and get the results you seek, or if you do not have time to do it, go to: contact@cminyc.com. We would be delighted to help you!