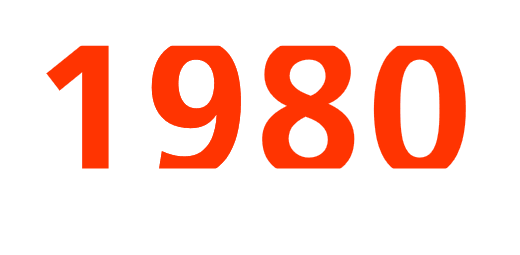 CMI provides creative services for business and senior-level decision makers who proactively seek to deliver an exceptional key-stakeholder brand experience.
Referrals are the foundation of our business. Please share our contact information and/or a referral's name with us. Thank You!
Using Social Media 101:


Part 1.
The cult of personality on the Internet provides excellent opportunities for charismatic individuals, who write well (or hire a good writer) to make headlines, new business relationships and inbound links through online networking. A variety of social interaction sites operate across industries on the web, delivering ready-made sources for building a reputation and earning inbound links. The keys to this methodology are to provide honest, intelligent contributions to existing discussions while maintaining a connection between yourself and the communities. Here are some of the ways to make good use of social media:
Don't Make Money the Main Concern
It's hard to measure what our personal connections are worth. But nobody would deny that they are valuable. When you get started on using social media to drive business to your company, focus on how you can build relationships. The way you build this relationship is important as well. Trying to advertise your company at every angle has the opposite effect, and makes people feel disconnected from your company. This technique on constant advertising makes people file all posts under "spam" and will not want to know what more you have to say. Talk to people and not at them. If you make your posts look more like a dialogue than an advertisement, people will want to know more of what you have to say.
Followers are Not the Key to Success Anymore
In Twitters beginning, the main key to success was to get as many followers as possible. That strategy doesn't work as well in 2011.It doesn't work is because so many businesses failed to contribute to a discussion or give anyone anything of value. Besides, chasing followers makes you look desperate. You should provide quality content on your social networks that make people want to join.
Provide Advise Instead of Advertisements
Blogs aren't the only place you can give away free advice. Twitter is perfect for giving away simple business tips or quotes from famous and successful people. Twitter is also great for searching hashtags, where you can find topics people are discussing. Facebook gives an opportunity to really dig deep into a topic. Like a forum people really start to help each other or it may be just you and another person having a discussion on the thread. Unlike an email, however, that information is out there for everyone to see.
Get Involved
You have to plan to get involved. A lot of people get in trouble with social media because they don't schedule times to engage with others. Without scheduling this time, you end up being distracted from important work of developing new business relationships and eventually feel frustrated and end up throwing in the towel. Set aside a half hour to 45 minutes a day to check on all your social media sites or even set aside an hour from each day to one particular social media site that needs your attention.
Remember The Local Customers
Don't neglect local customers. They are more likely to provide good business. How do you find your local customers? Set your location on all your social media networks. And be as specific as you can. Another way is to put the hashtag (A hash tag is simply a way for people to search for tweets that have a common topic. For example, if you search on #LOST (or #Lost or #lost, because it's not case-sensitive), you'll get a list of tweets related to the TV show. What you won't get are tweets that say "I lost my wallet yesterday" because "lost" isn't preceded by the hash tag.) for your city in the tweet whenever you mention your building or city.
Another way to engage local customers is simply to ask where they are and if they want to meet up. You can always post on Twitter or Facebook with a request to meet any of your followers. Obviously do not say "come to my house", but as long as you are an adult, meet in a public place and bring at least 1 friend/family member/coworker and others know where you are and who you are meeting you reduce any negative exposure considerably.
Generate Leads with a Business Blog
Unlike many other things in life, you have complete control of your blog and how it is seen by the world. Blog about niche topics related to your industry to drive quality leads that can be captured using landing pages connected to calls-to-action. Blogs, like people, garner more attention when they are different. It's easier than it sounds. Giving the blog a personal element, no matter the personality, makes it more endearing to readers. If you need help with writing you blog email contact@cminyc.com.
Sound Human
If you want to attract followers, you have to act like a person. If all you do is send out sales messages, they'll think you are a bot (Internet bots, also known as web robots, WWW robots or simply bots, are software applications that run automated tasks over the Internet.). Ask questions; let your followers know what you are thinking about current topics, Take a stand against something meaningful, even mention your family and friends on occasion.
Bots can't do that and it's why people feel they cannot trust them. When you act like a real person, you are building trust.