Experiential Design: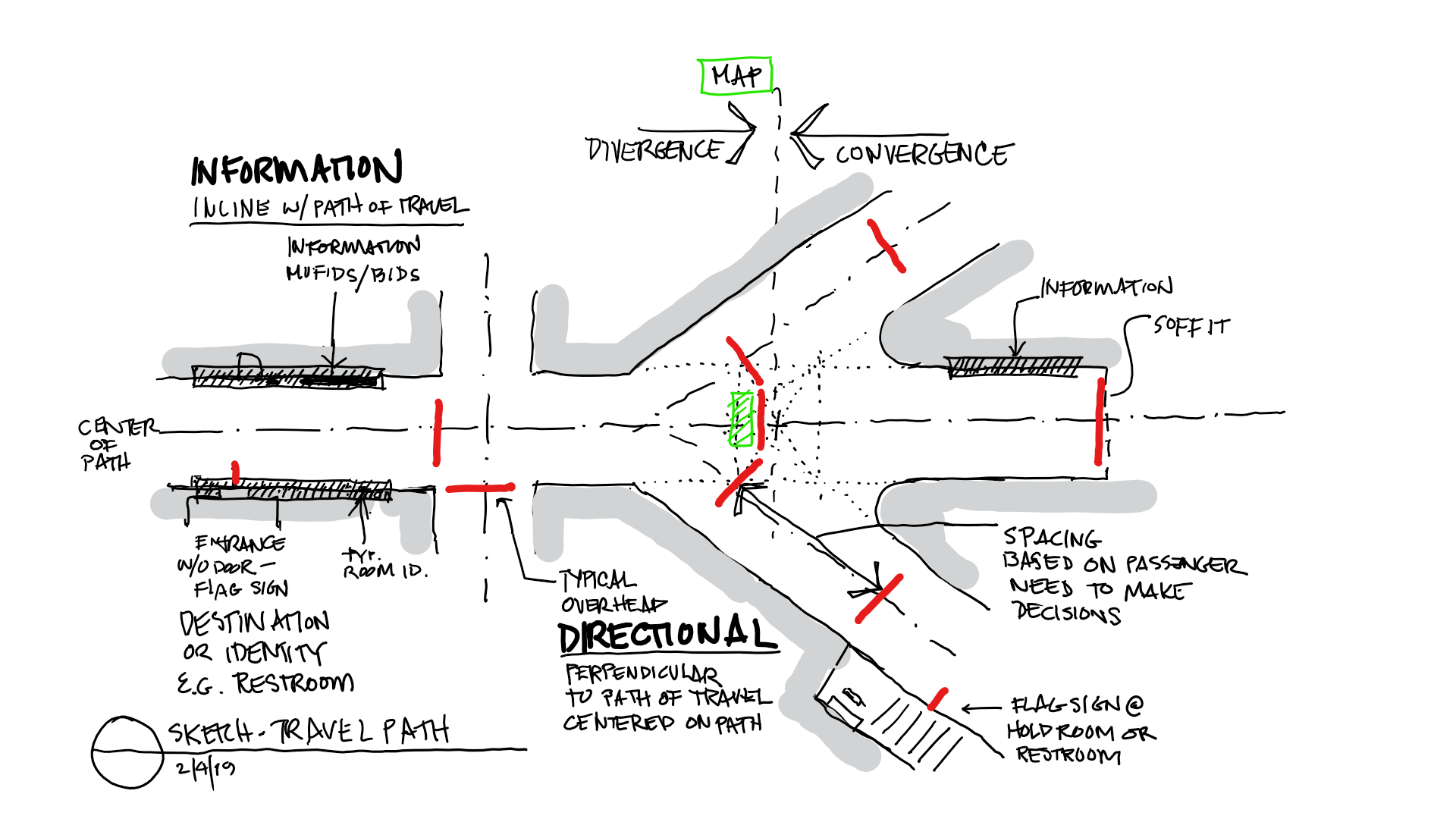 Experiential Design graphics establish a particular sense of place through the use of two- and three-dimensional forms, graphics, and signage in the built environment.
Exhibit and Trade Show design tells a story in space. Objects, statistics, documentary photographs, labels, lighting, text and headlines, color, space, and place—these are the materials of exhibition design. Engaging the audience in a multi-level sensory experience, extends the brand- and communications- value of the desired message. This is the most basic form of "experience" design.
Signage design helps people locate and identify their destinations and work out a travel plan, also known as "wayfinding." A control document for client approval, design and production called a Message Schedule is created that identifies all the signage elements: interior / exterior location, contents, mounting methods, brand identity guidelines and production specifications.
What is "wayfinding?"
In 1984, environmental psychologist Romedi Passini published "Wayfinding in Architecture" and expanded the concept to include signage and other graphic communication, clues inherent in the building's spatial grammar, logical space planning, audible communication, tactile elements, and provision for special-needs users. (Wikipedia)
Wayfinding combines marketing, consensus building, identity, planning, function, and design. It is a process of navigating through public and private spaces and maximizing that experience by explaining the environment ahead, recognizing that users employ different modes of transportation and information access.
Strategic thinking drives wayfinding development
Wayfinding isn't just about designing signs. As the complexity of information environments increases, navigation involves a far more strategic and holistic process to help people understand and get value from their physical environment.
Where CMI adds value
Environmental graphic designers develop strategic navigation solutions centered on user need, integrated within the environment, that reinforces the brand (the unspoken promise between the user and the offering entity) and contributes positively to the user experience.
Logistics—the scope of the design and development time required for installation—requires considerable design planning, space planning and production coordination expertise.