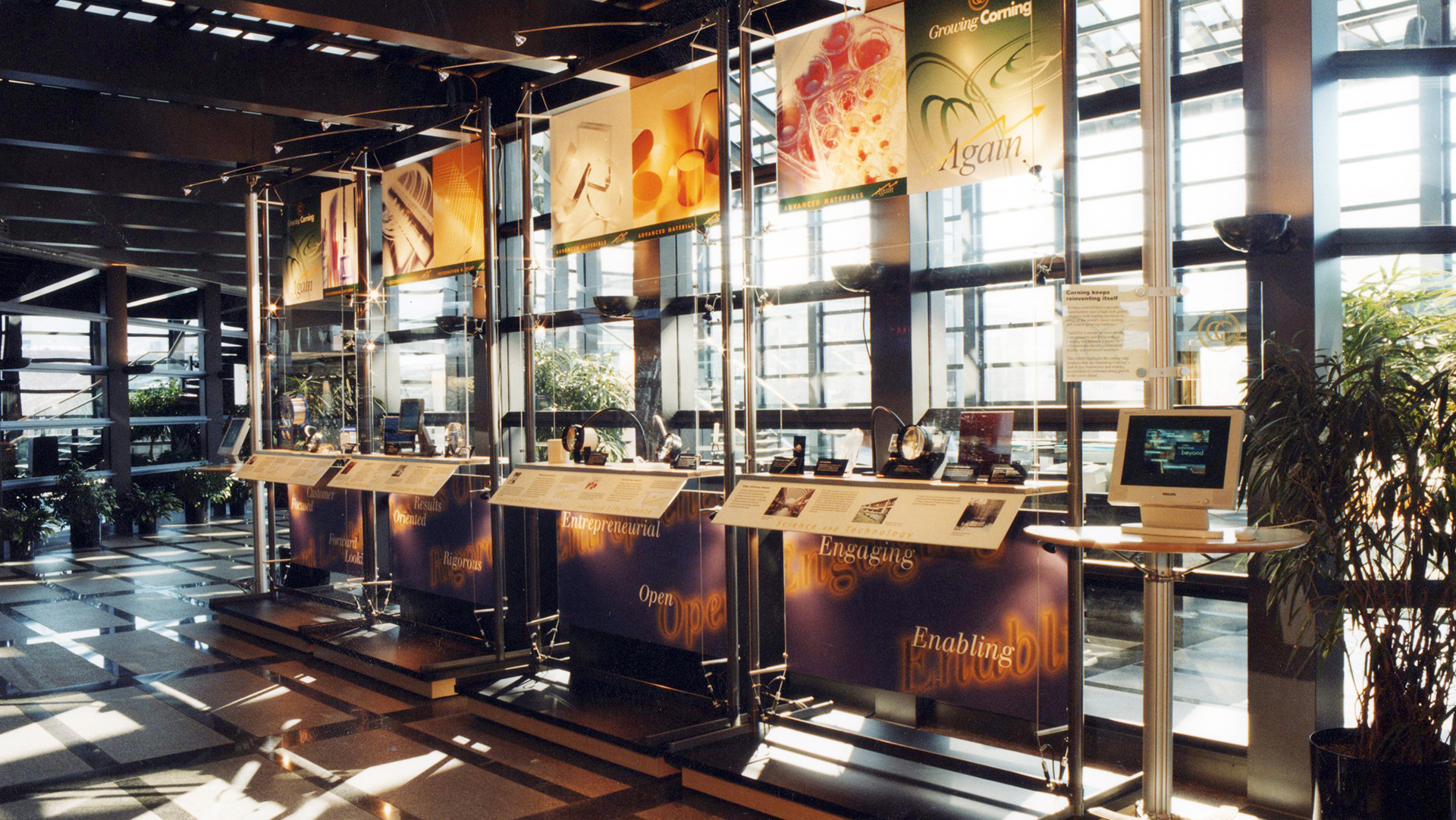 Lobby Exhibits
Throughout the duration of the corporate expansion program, the feedback was positive. The results were that the corporate headquarters construction had maximum positive impact on the local community and set the stage for a 150th anniversary celebration.
The company gained brand value by clearly defining and explaining its complex products and services in new markets to key stakeholders and saved the cost of creating multiple messages by different divisions. It became the flagship model for communication in other global locations.
For the 150th anniversary of an early manufacturing technology, a corporation renovated a large manufacturing tower who's focal point of interest, the "Little Joe" emblem, was 187 feet in the air.
CMI suggested an interpretive sign that would be the focal point of the commemorative ceremony to be held at the base of the tower. The porcelain-enameled sign describes the history of the tower, its nickname and the importance of the manufacturing technology process that was the basis for the company's flagship product – optical fiber.