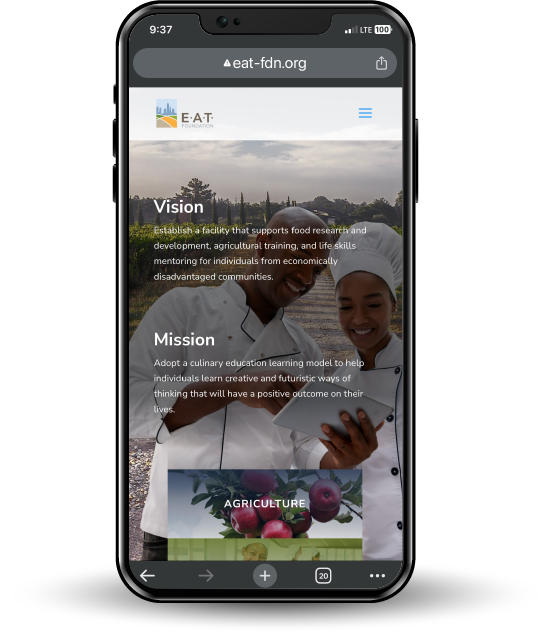 Brainchild of entrepreneur and chef exemplar, James Peterson, E.A.T. Foundation is a 501(c)(3), public, exempt operating and grant-making organization, located in Saugerties, New York, as a resource for general education and agricultural resources education to youth, ages 14-24.
After a series of options, CMI translated the concept of urban youth transported to a rural environment and combined that in the symbol of the logo.  We retained the bulleted acronym, which stands for Environmental Agricultural Training.
We worked to take their existing content from different presentations and cohere them into a whole design for their site. Selection of stock and existing photography was key to completing the website, on time and on budget.
Further, the intention is to establish Chef James Peterson as a thought leader and expert in the culinary education journey for NYS-based youth, as well as how E.A.T. Foundation will serve as a launchpad for more inclusive workplace and economic development, critical to seeing expanded opportunities within the sciences and agritech.