Newark International Airport, Terminal 1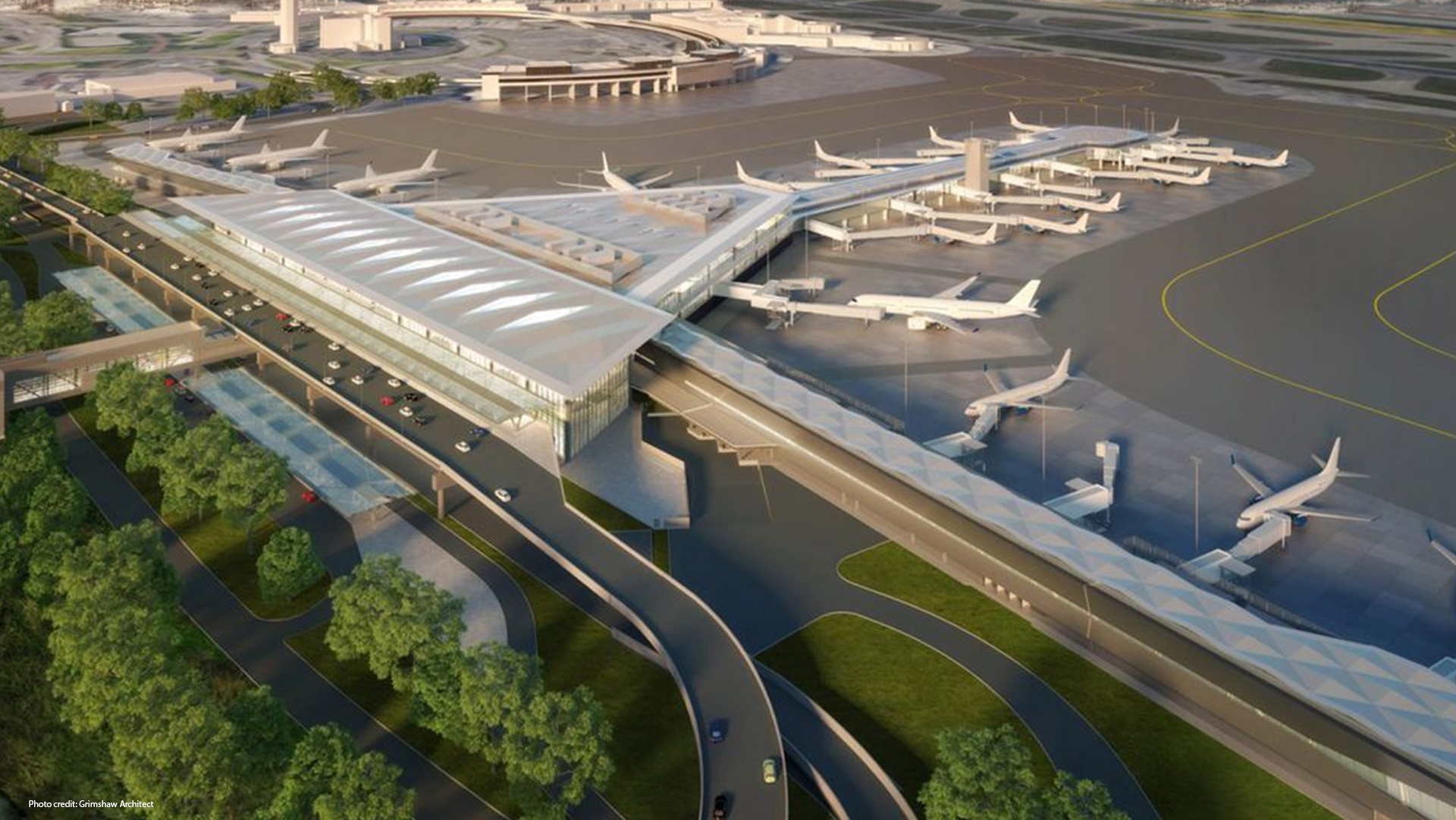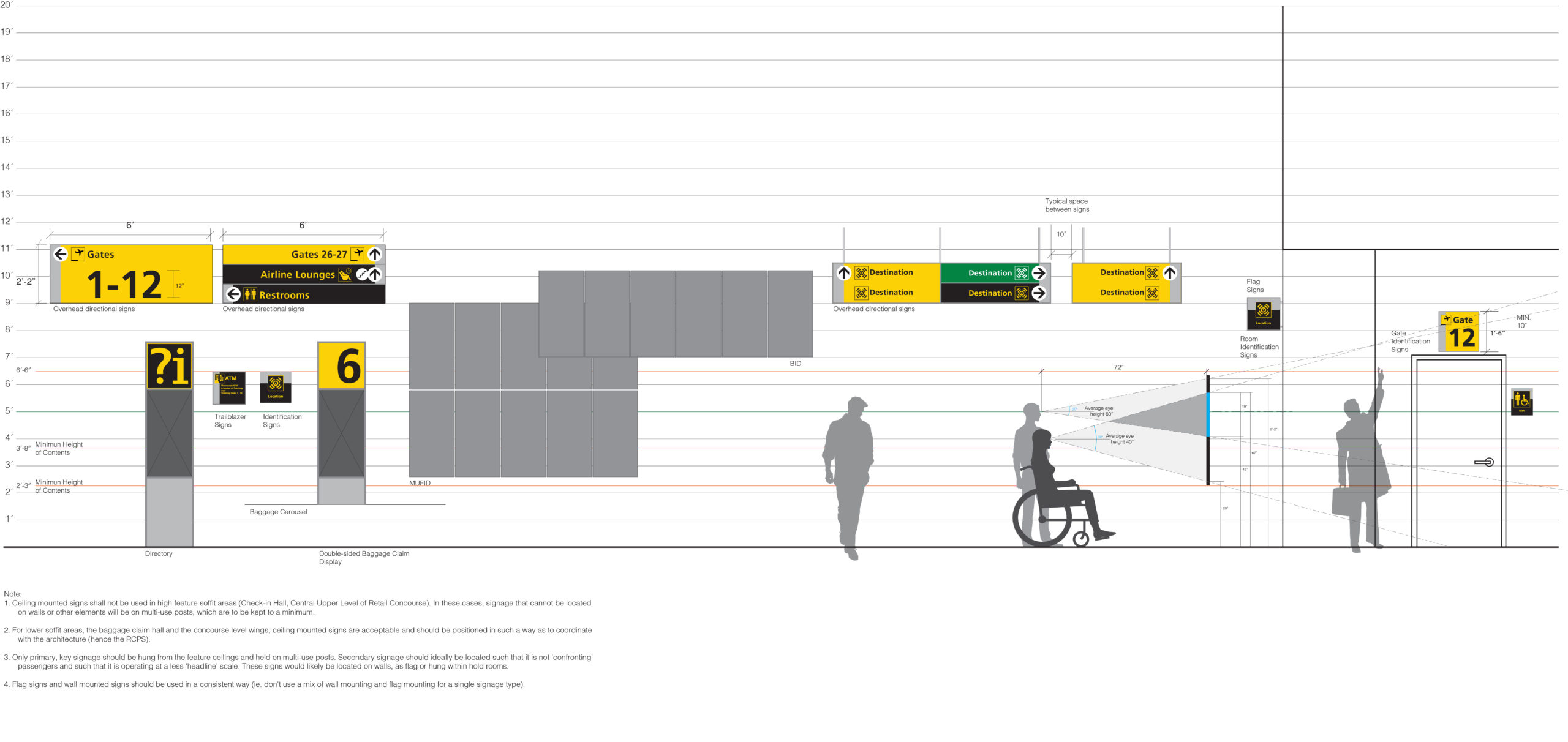 The Port Authority of New York and New Jersey (PANYNJ) is currently undertaking the Newark Liberty International Airport (EWR) Terminal A Redevelopment Program. The new Terminal One is three stories high and approximately 1 million square feet in area. CMI was awarded the Newark Terminal One Redevelopment (EWR) and Pedestrian Bridge Wayfinding and Signage component of the project. Working in coordination as a subcontractor to STV, Tutor Perini, and Grimshaw, CMI developed wayfinding signage for Front-of-House (FOH) and Back-of-House (BOH) signage using the PANYNJ Airport Standards Manual for Pedestrian Signing & Wayfinding and the PA mandatory specifications as a basis of design for the new terminal. Tight coordination was required to develop the entire program in REVIT BIM. This required a complex merging of REVIT software, BIM project management and signage design for the built environment, including ADA compliance, FAA standards and new technology. All signs were modeled in REVIT for periodic walkthroughs by project leadership.
Scope of work deliverables to meet the performance criteria for the design-build project included coordinating information hierarchy with architectural elevations, FOH schematic layouts, hold-room gate signage schemes for floor-mounting or ceiling-hanging systems, traffic flow analysis, Multiple User Information Displays (MUFIDs), General Information Displays (GIDs), Security Information Display Area (SIDA) Signage, Areas of Refuge, and exterior airside signage, wayfinding route schemes for Departure and Arrivals; REVIT modeling, writing sign specifications.