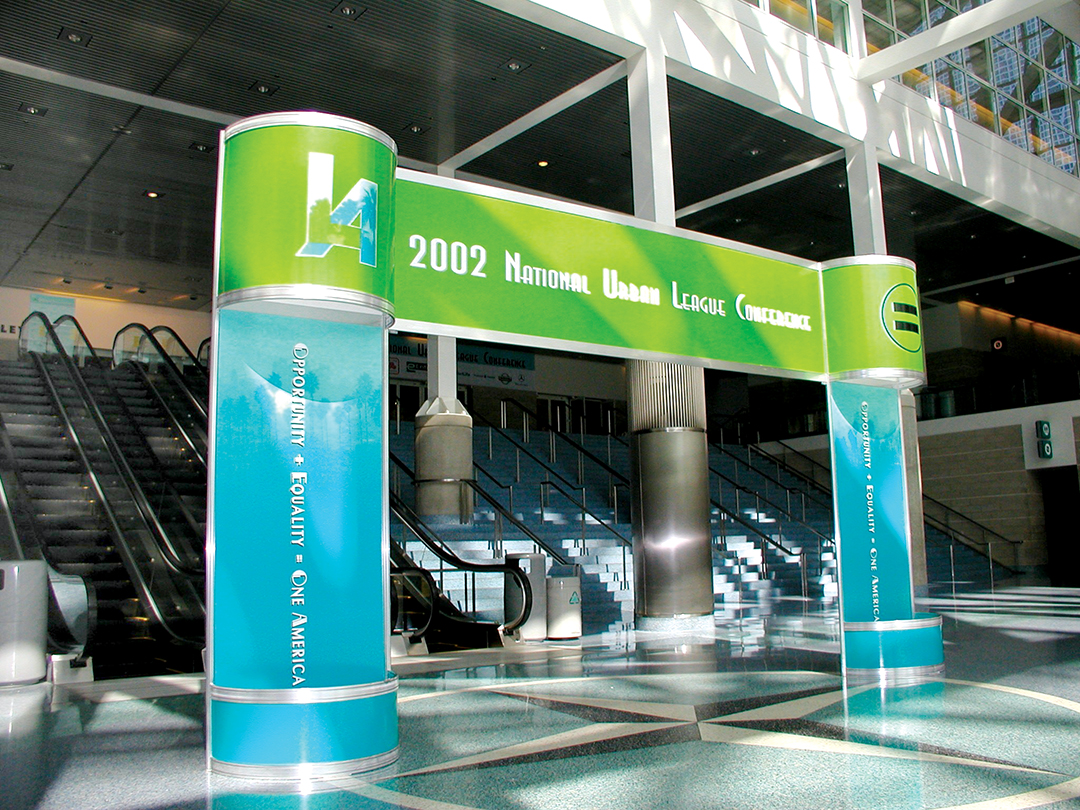 CMI applied the conference brand identity to signage and event graphics for registration kiosks, desks and counters, exhibit entrance units,  an exterior welcome banner, an on-site design and development of a keynote address backdrop, and plenary session, gala events, and workshop signs.
Over several annual events and venues (Washington, DC, Pittsburgh, Los Angeles, New York), CMI on-site project management, design and production services capabilities allowed quick response to daily event communications needs.
CMI maintains an active database of sponsor logos and facilitates client partnerships with sponsors for branding opportunities.
Approximately 100 stationary brand opportunities per day multiplied by 5 – 8,000 attendees over a 5-day period equals a powerful brand message.