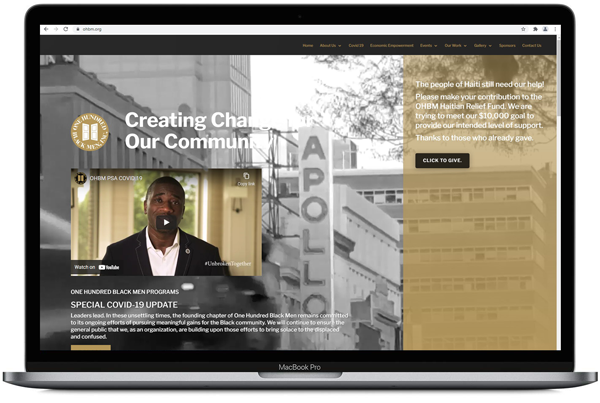 OHBM Website
The current site features, in addition to contact, donate and social media links are:
video home page, that expresses the vibrancy of the New York City community (videos of the 5-boroughs will be rotated periodically on the site to provide fresh look and a "that's my 'hood" shout-out to all constituents);
on-site recognition of our founding legacy, key members, leadership and staff,
detailed programs and activities establish credibility within the sponsor, business and member community.
After launch, Phase 2.0 will add content for Publications, In the News and possibly ecommerce to increase the OHBM profile and reach within the community and be a resource to members, sponsors and constituents.
OHBM Branding
One Hundred Black Men of New York (OHBM) needed a brand refresh to cohere their look across multiple communications. Change and refine the originally hand-drawn logo seal into a computer compatible file. Develop brand guidelines for applications to key communication vehicles (stationery, promotional flyers, community impact sheets, and event branding promotions). The purpose is to develop a consistent, cohesive look that can be duplicated by staff, other suppliers and contributing authors to the organization, thus saving time, resources and money.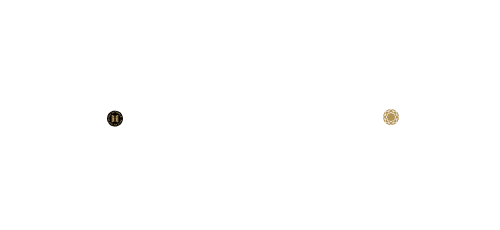 OHBM Event Branding and 60th Anniversary logo
60 years is traditionally represented by a diamond. CMI used the straight-on top view of the diamond as a motif to express the essence of the OHBM brand and relate to the zero of the 60-year anniversary.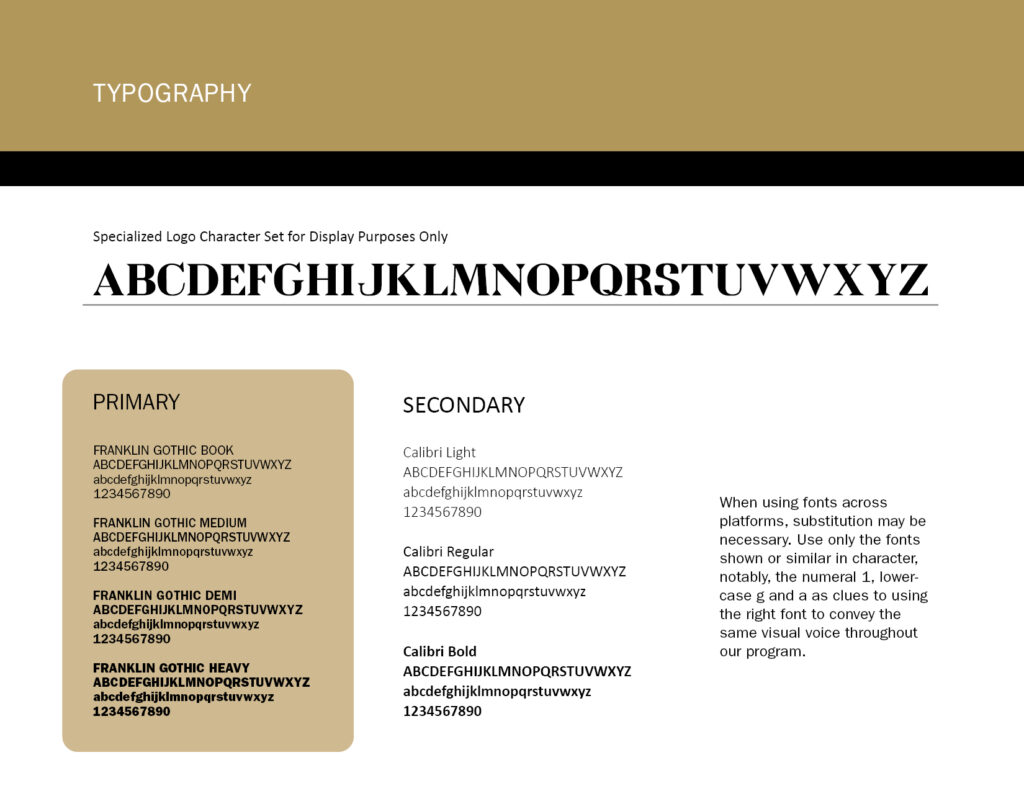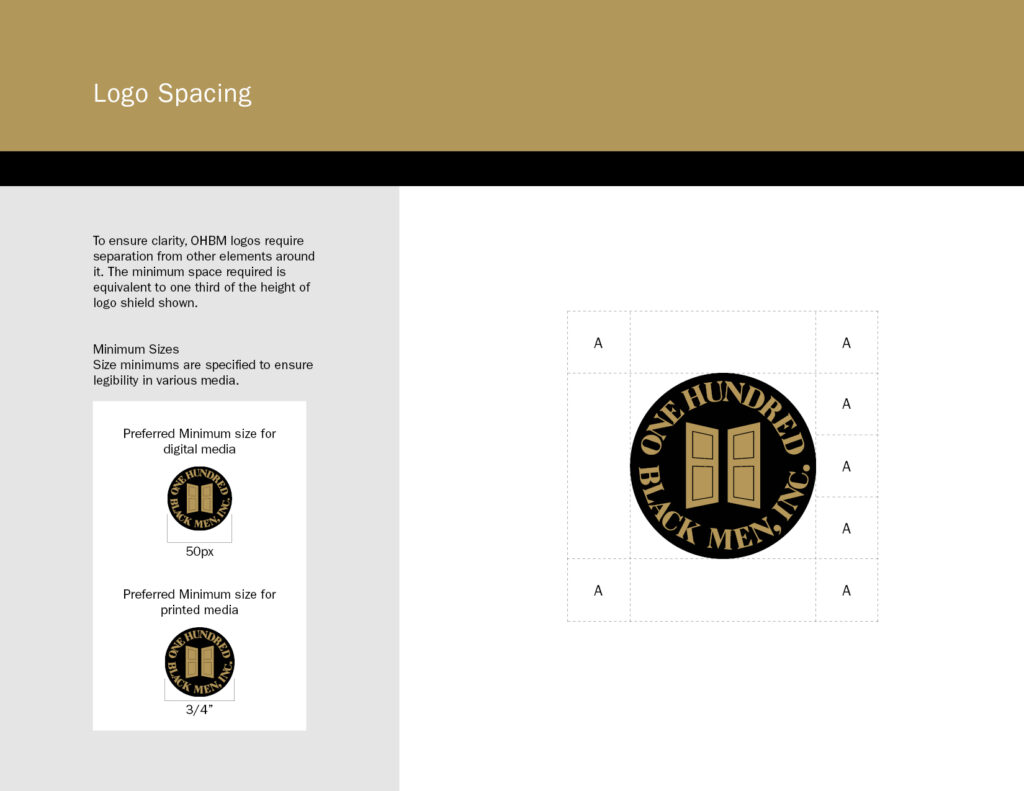 OHBM Day of the One Hundred Event Branding
Strength and elegance were combined in the elegant italic typographic expression of "Day of…" and "Gala" in contrast to the strong sans serif letters in all caps, recalling the OHBM capitals of the iconic 60s open doors seal. It would be a day of service planned well in advance of uncertain times — politically and within a then-raging pandemic. Would the pendulum of events swing red or blue and how would the organization create an alternate excitement about its mission? The sparks were borne out of a concern for the representation of hard, laborious work to be done in our communities as well as a metaphor for the celebration of the accomplishments achieved and the pursuit of even higher goals received from the lift of sponsors.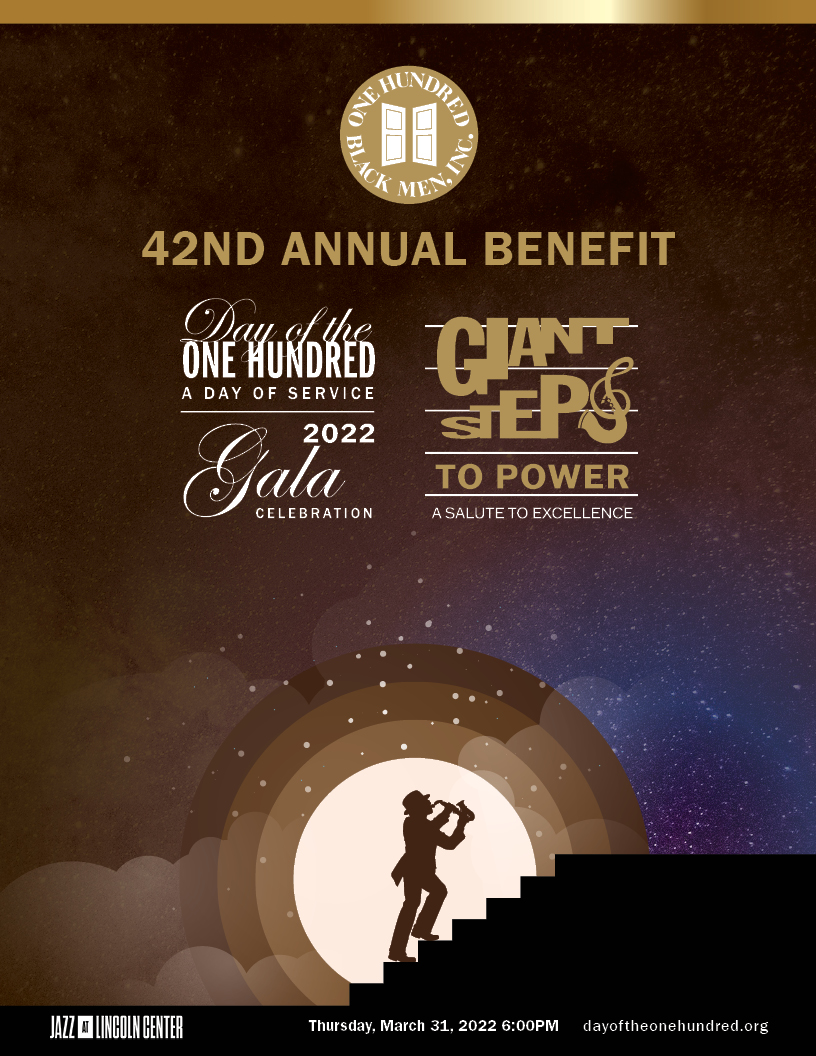 OHBM Annual Golf Classic

Taking on the role of brand steward, CMI designs the event branding and collateral materials for this key annual summer event. Branded graphics are strategically designed to work over multiple years thus re-enforcing the brand promise of the event and saving design and production costs, since some items can be re-used from year to year. CMI develops the event program journal, banners, signage, podium dressings, etc. and directs third-party providers and production houses, through brand guidelines and art direction to execute all communications around the event.